Me?
Yes, Athens is crowded and outsize and horrid and smoggy. But.
The Sacred Rock: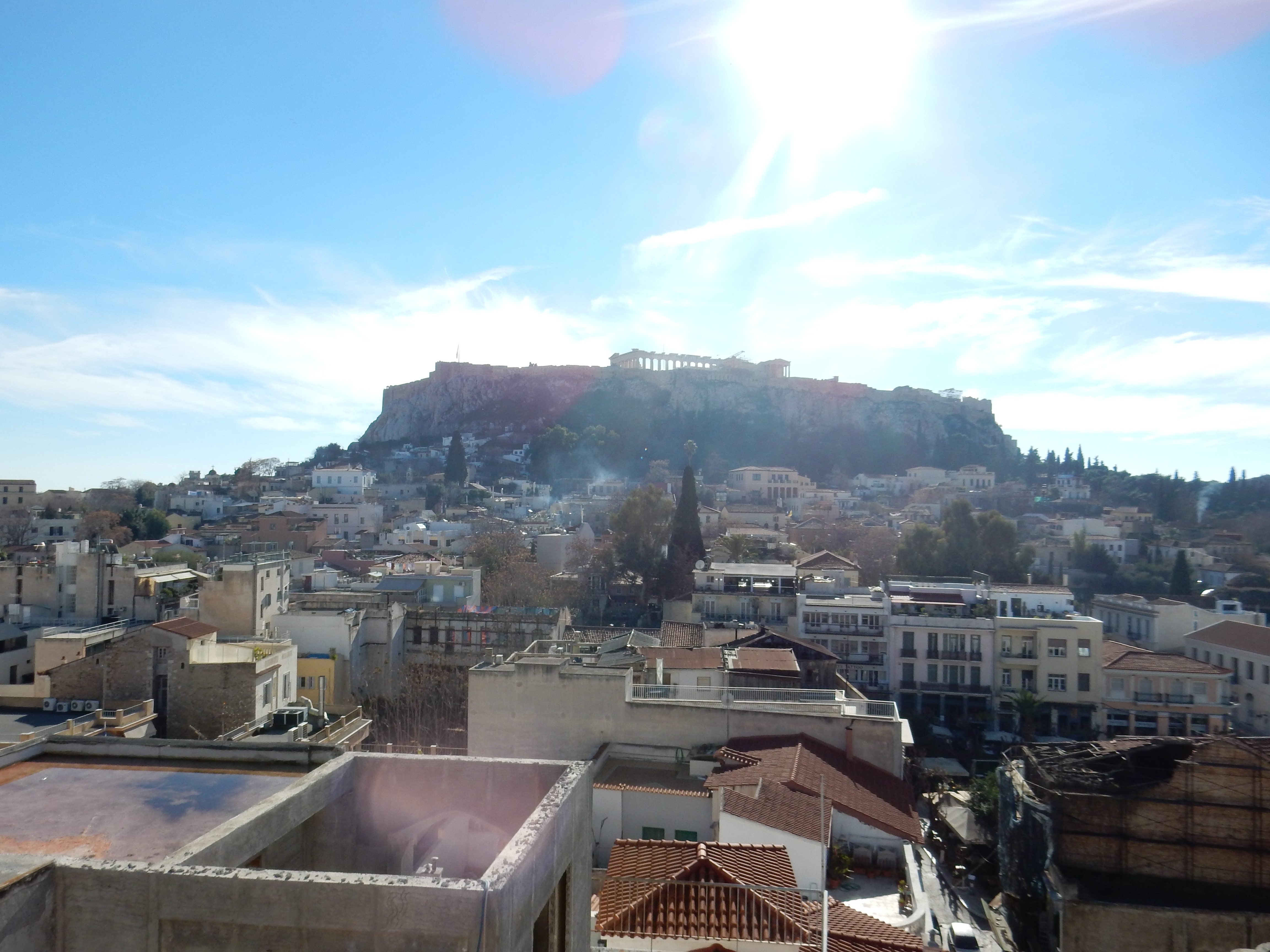 The back streets of Plaka. A reminder that once, this used to be a chic 19th century town: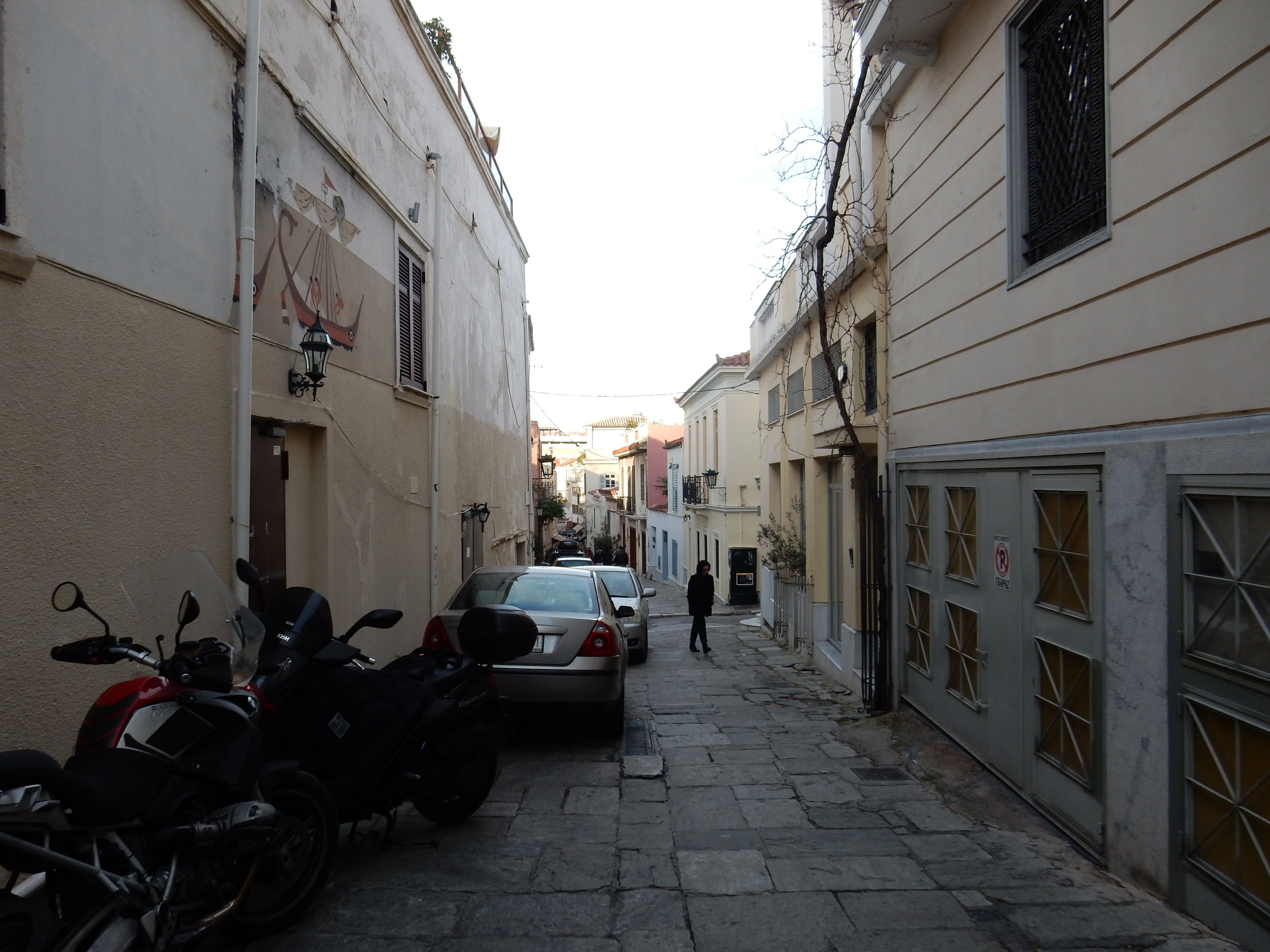 … with a lot of 21st century Greeks jammed in: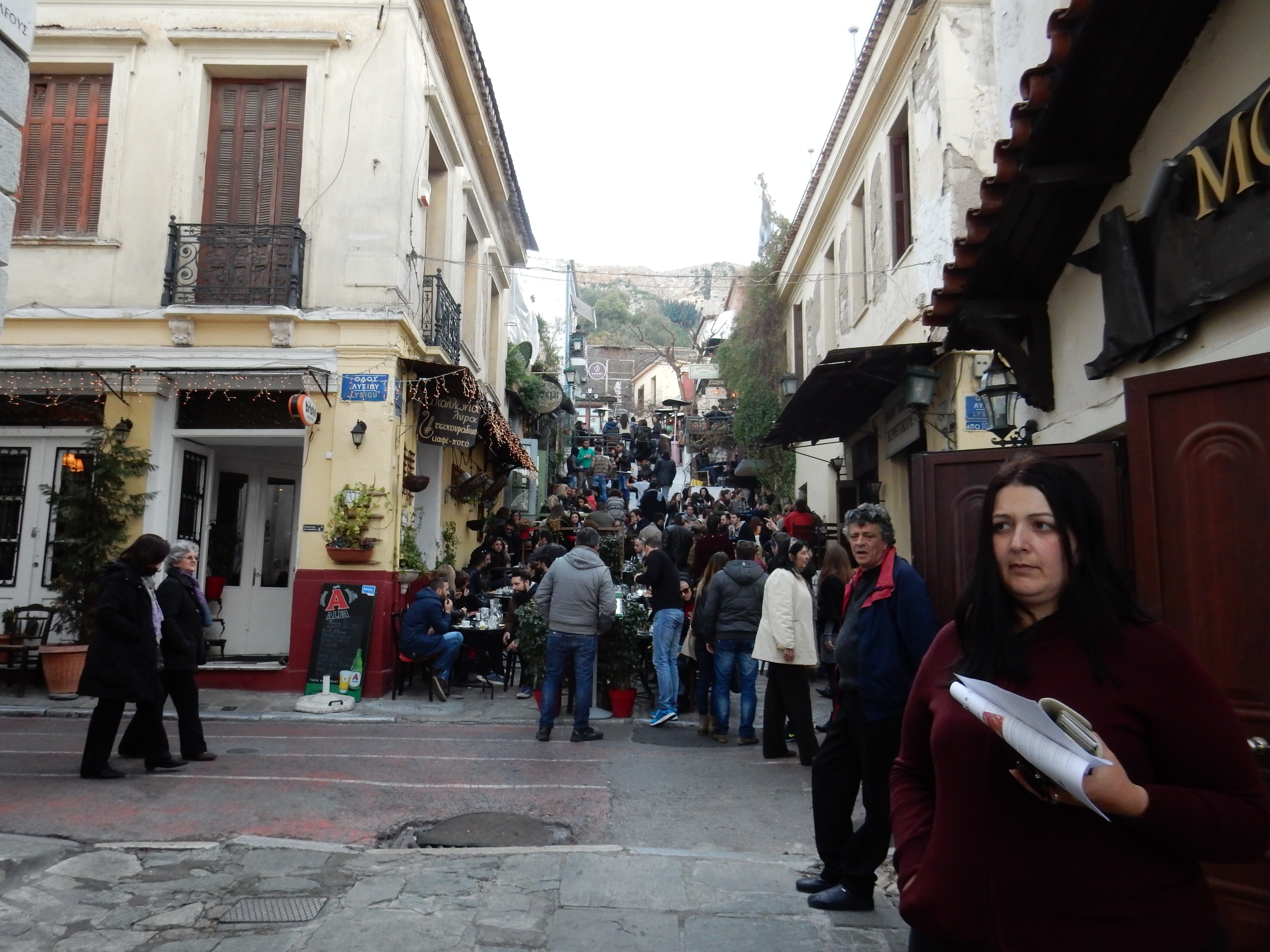 The peekaboo of antiquities against the cityspace. Like the Roman Forum: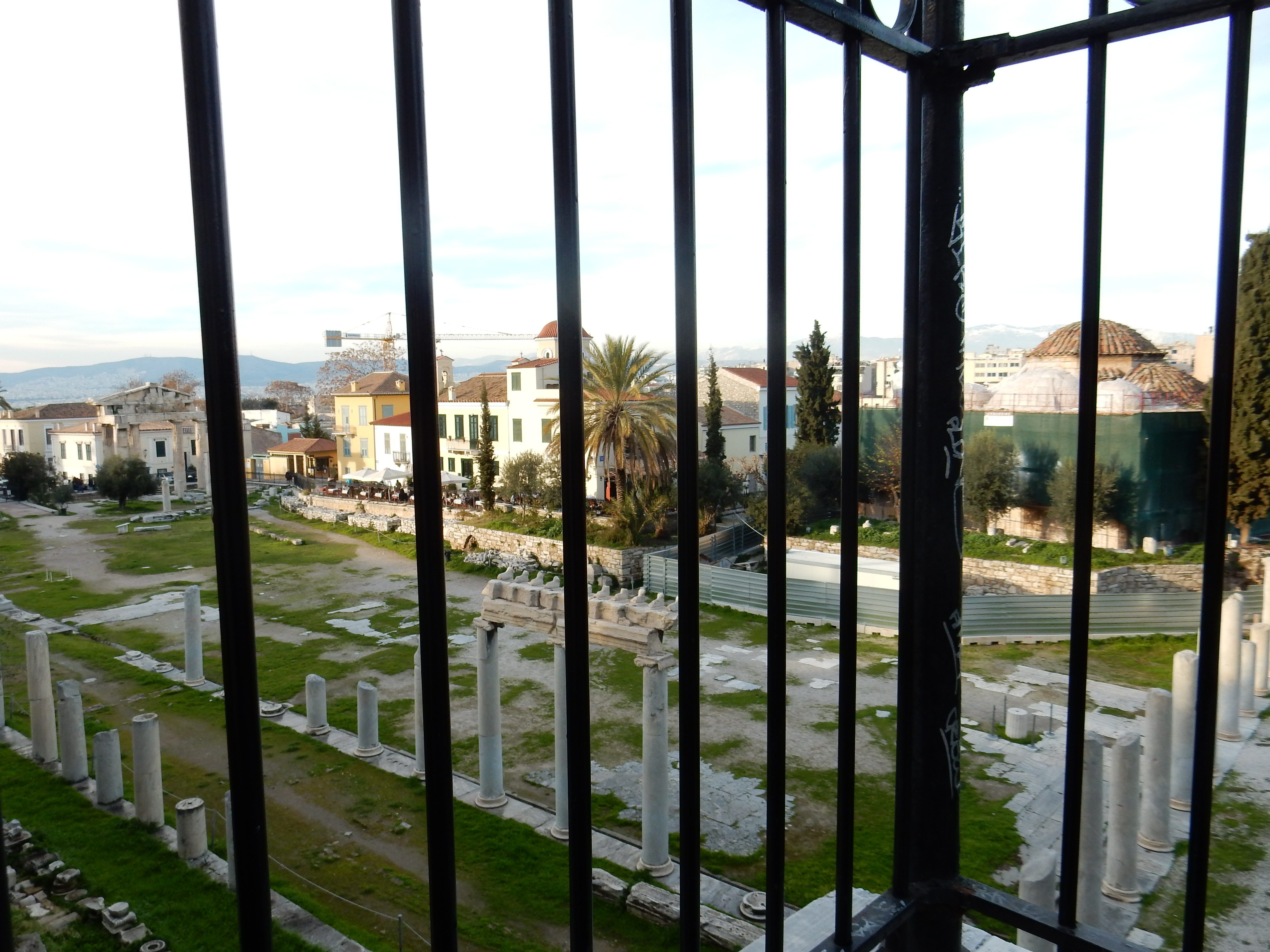 The view from the Hotel Grande Bretagne rooftop bar: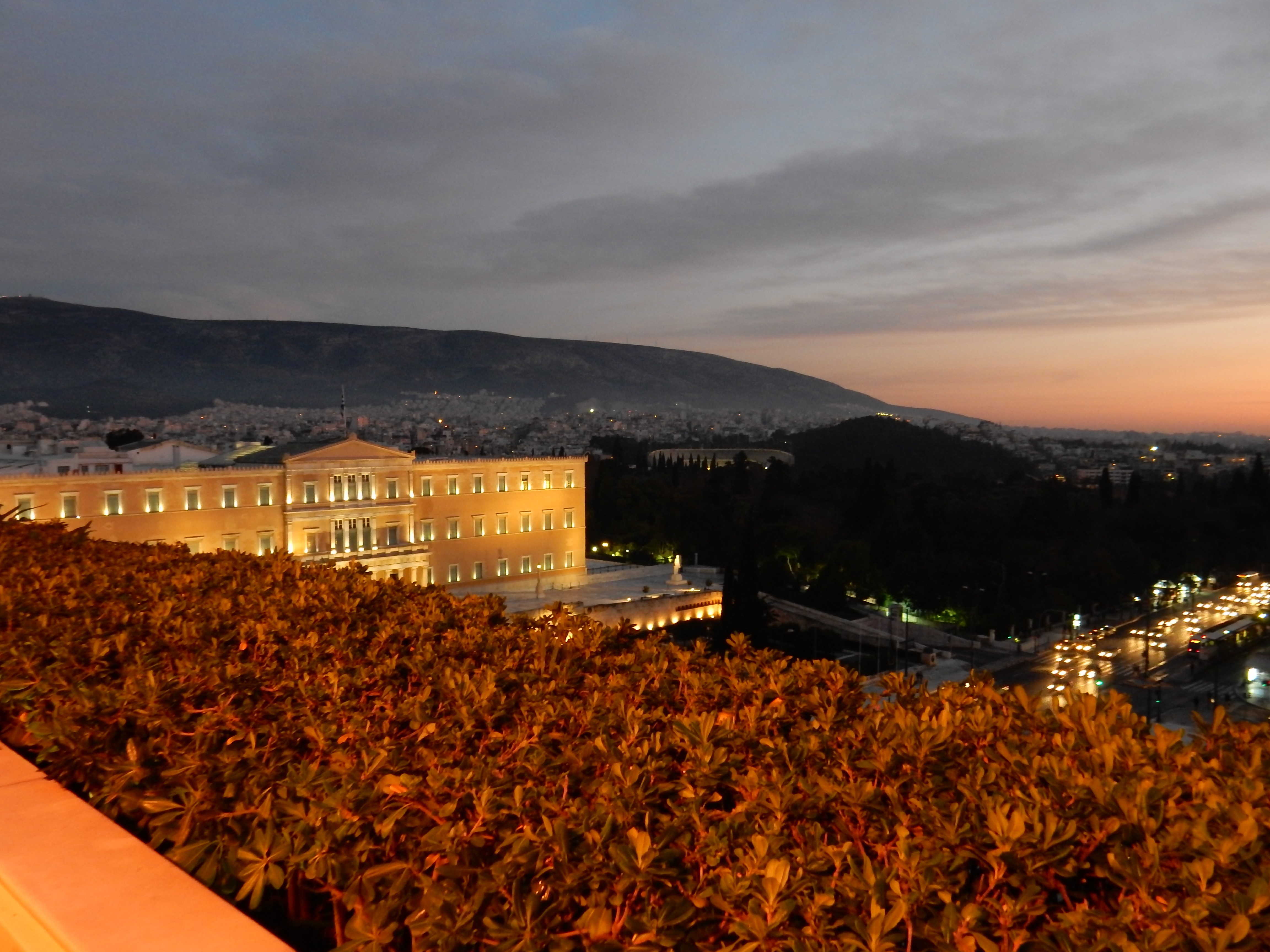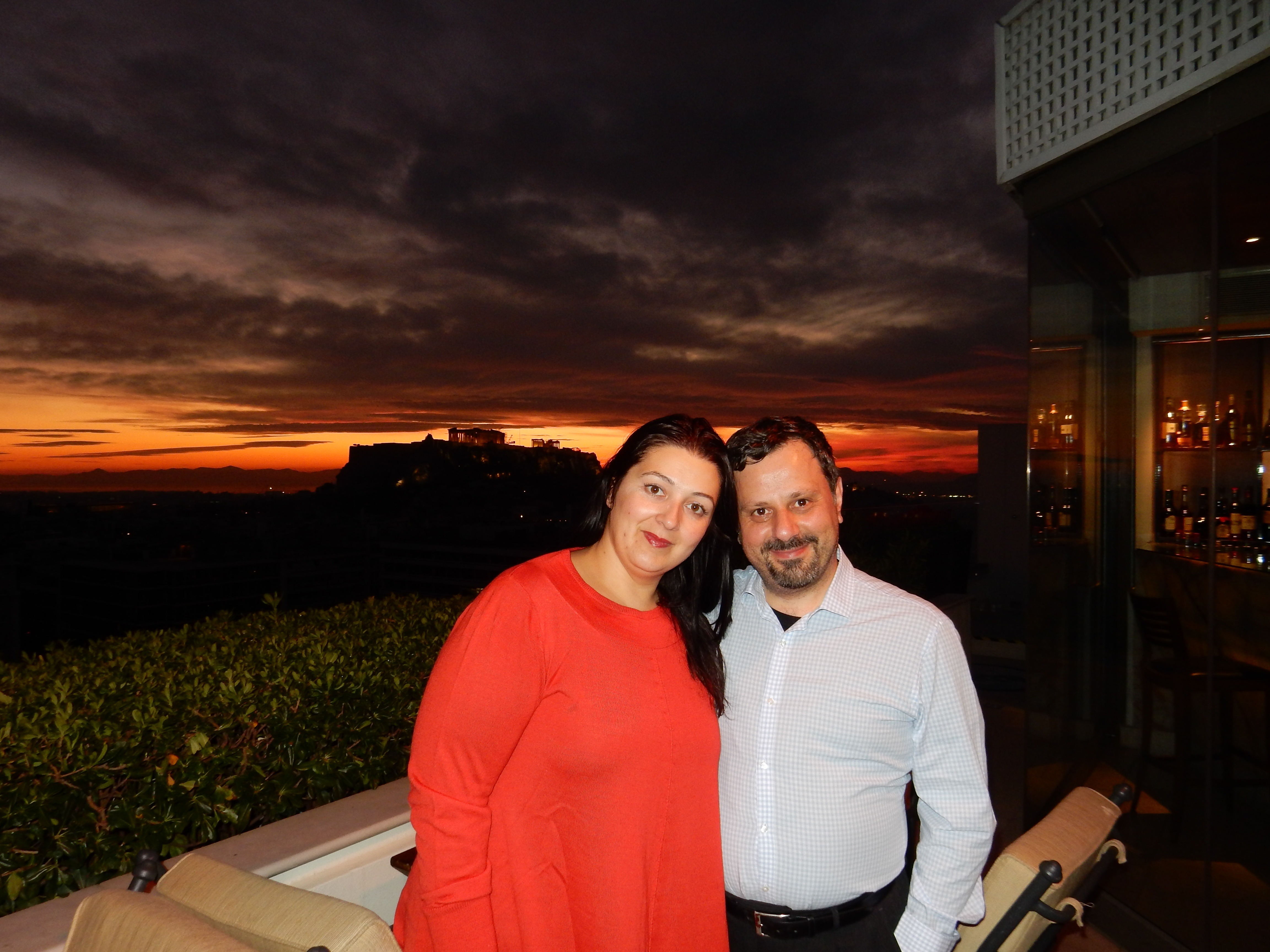 And the bookstores that still survive. The remaining repositories of Greek lore.