In Greek, pipa "smoking pipe" (cf. Blandine Meyrieux-Lefevre's answer for French), or tsimbouki "hookah pipe" < Turkish çubuk.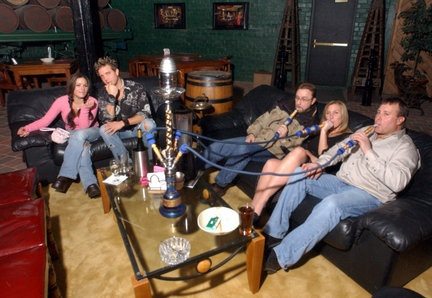 That was a Google Image search for "hookah pipe". Let's just say that doing a Google Image search in a public place for τσιμπούκι was a mistake…
As τσιμπούκι – SLANG.gr informs me (Hi, Melinda!), the Turkish çubuk has not picked up that connotation. The Turkish equivalent is boru 'pipe' or saksafon.
tsimbouki has also picked up the secondary meaning of 'extremely difficult'; Προσπαθώ να λύσω μια άσκηση αλλά είναι πολύ τσιμπούκι "I'm trying to solve this exercise, but it's very blowjob". πίπα – SLANG.gr reports for pipa the secondary meanings 'nonsense; fiasco; something of low quality'.
Linguistic sexism. It really blows…
Other terms reported over at slang.gr: κλαρίνο – SLANG.gr "clarinet" (Northern Greek, usually with reference to losing soccer teams); Wiktionary adds γλειφιτζούρι "lollipop".