The Magister's comment to Nick Nicholas' answer to Do you find Thucydides hard to read in Greek?
https://www.quora.com/Do-you-fin…
I feel your pain. I am sorry to report that's just Thucydides talkin', too. Try reading Pericles' famous speech if you want to develop trichotillomania.
I understood the word, and now, you will too:
Trichotillomania (TTM), also known as hair pulling disorder, is an impulse control disorder characterised by a long term urge that results in the pulling out of one's hair. This occurs to such a degree that hair loss can be seen. Efforts to stop pulling hair typically fail. Hair removal may occur anywhere; however, the head and around the eyes are most common. The hair pulling is to such a degree that it results in distress.

The disorder may run in families. It occurs more commonly in those with obsessive compulsive disorder. Episodes of pulling may be triggered by anxiety. People usually acknowledge that they pull their hair. On examination broken hairs may be seen. Other conditions that may present similarly include body dysmorphic disorder, however in that condition people remove hair to try to improve what they see as a problem in how they look.

Treatment is typically with cognitive behavioral therapy. The medication clomipramine may also be helpful. It is estimated to affect one to four percent of people. Trichotillomania most commonly begins in childhood. Women are more commonly affected than men. The name was created by François Henri Hallopeau in 1889, from the Greek θρίξ/τριχ- thrix meaning "hair", τίλλειν tíllein meaning "to pull", and μανία mania meaning "madness".
I find the fact that medicos abbreviate it as TTM adorable.
I plan on retaining my full hair of head for a while longer…
No, don't you dare.
Thucydides' Greek is notoriously difficult, but the language of Pericles Funeral Oration is considered by many to be the most difficult and virtuosic passage in the History of the Peloponnesian War.
I mean it!
Οἱ μὲν πολλοὶ τῶν ἐνθάδε ἤδη εἰρηκότων ἐπαινοῦσι τὸν προσθέντα τῷ νόμῳ τὸν λόγον τόνδε, ὡς καλὸν ἐπὶ τοῖς ἐκ τῶν πολέμων θαπτομένοις ἀγορεύεσθαι αὐτόν. ἐμοὶ δὲ ἀρκοῦν ἂν ἐδόκει εἶναι ἀνδρῶν ἀγαθῶν ἔργῳ γενομένων ἔργῳ καὶ δηλοῦσθαι τὰς τιμάς, οἷα καὶ νῦν περὶ τὸν τάφον τόνδε δημοσίᾳ παρασκευασθέντα ὁρᾶτε, καὶ μὴ ἐν ἑνὶ ἀνδρὶ πολλῶν ἀρετὰς κινδυνεύεσθαι εὖ τε καὶ χεῖρον εἰπόντι πιστευθῆναι.
AAAAARGH!!!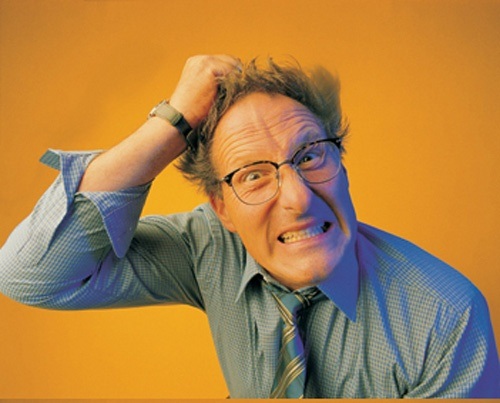 (Actual shots of TTM are actually pretty disturbing…)