As a consequence of my epoch making first Quora IRL meeting, Miguel Paraz and I decided that, since our workplaces are only two blocks apart, we really should catch up.
Miguel was on self proclaimed need holiday (not at work, not on Bali either), but he was kind enough to stop by the curry house opposite work.
And I do believe I have captured some pictorial evidence of the event.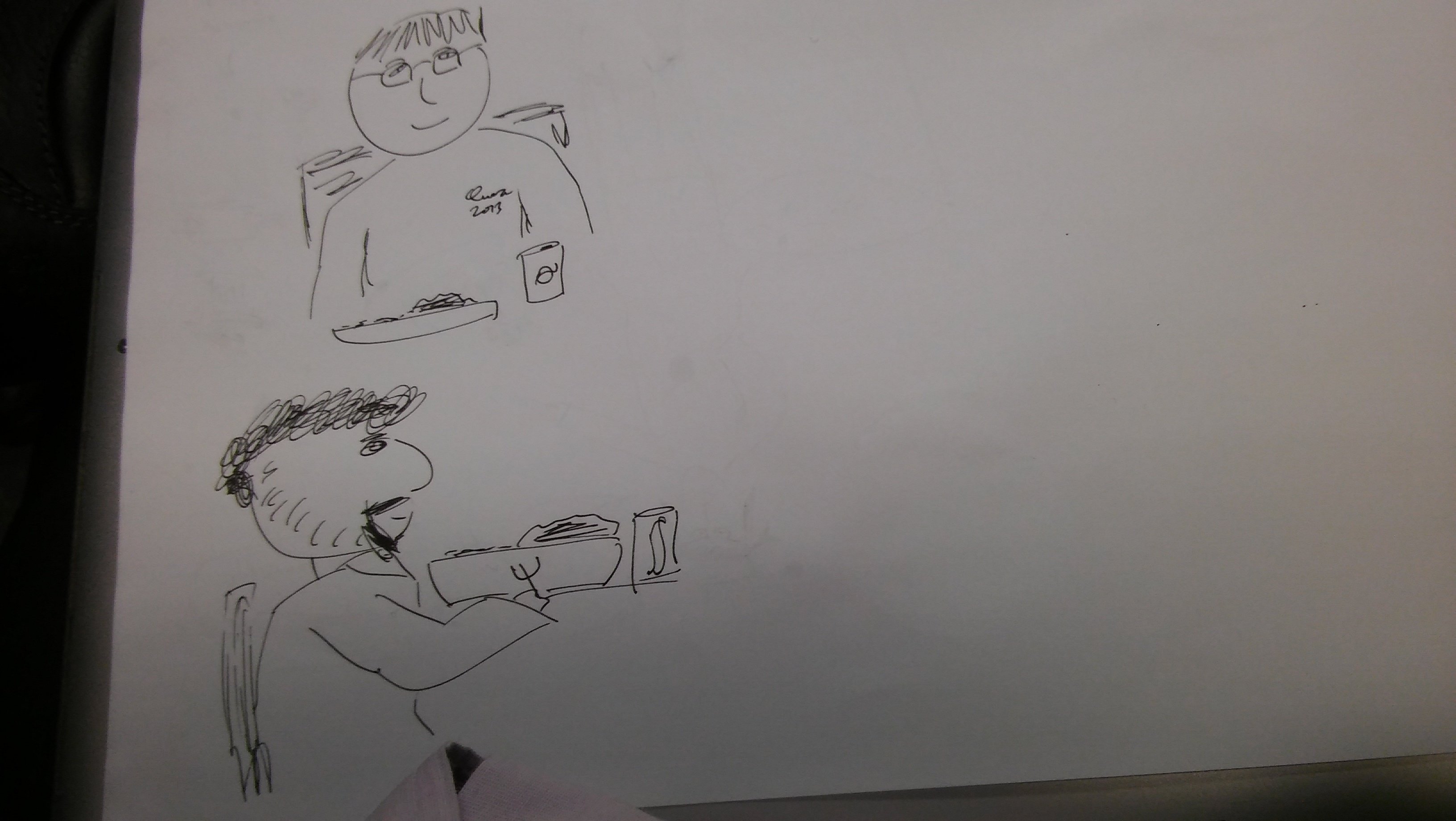 Yes, I do have a quite interesting understanding of the notion of perspective.
A pleasant afternoon was spent by all, with Miguel rather astonished that I know more about programming than I let on here on Quora. I promise to engage more with the geek side of Quora. And Miguel promises to do something about a Melbourne Quora meetup!
Even if it does end up being just the two of us…