I want to preface my response by saying thank you to Sam Morningstar, by continuing with the strategy I set off in How many African countries can you identify on a map?
I also want to say that I have the deepest of respect and affection for my fellow members of the Commonwealth, from the great country of Canada.
I want to say that, because that's not what my knowledge of Canadian geography says.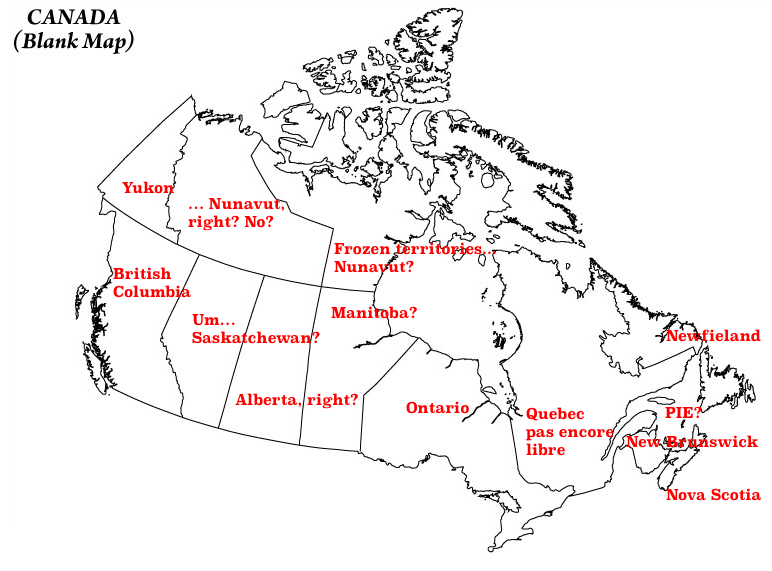 So, how have I sinned?
Swapped Alberta and Saskatchewan. Saskatatatchewan. Skachatewan. That guy.
Thought Nunavut was the new name for the Northwest Territories. It's the new name for half the Northwest Territories.
Thought I didn't need to name the Northwest Territories properly anymore, because they'd been replaced by Nunavut.
Labrador's part of the official name of Newfieland? Why, Canada? But yes, Mike Bowerbank, I know Labrador is the mainland bit.
Wow. I actually got the location of PIE right. Who knew. Didn't even need a magnifying glass, Mike. In fact, I thought I got it wrong, because no way was PIE that big.