I have several hometowns, but the hometown I'll pick is Sitia, Lasithi prefecture, Crete. Small, no account place, placid, few tourists.
I've made several discoveries about my hometown that came as a surprise to me. They had not exactly been publicised, and they're embarrassing, so I guess they're dark secrets. They get progressively darker.
1. Sitia is watched over by the Kazarma fortress, which the Venetians left behind. So you'd assume that Sitia remained a going concern for centuries.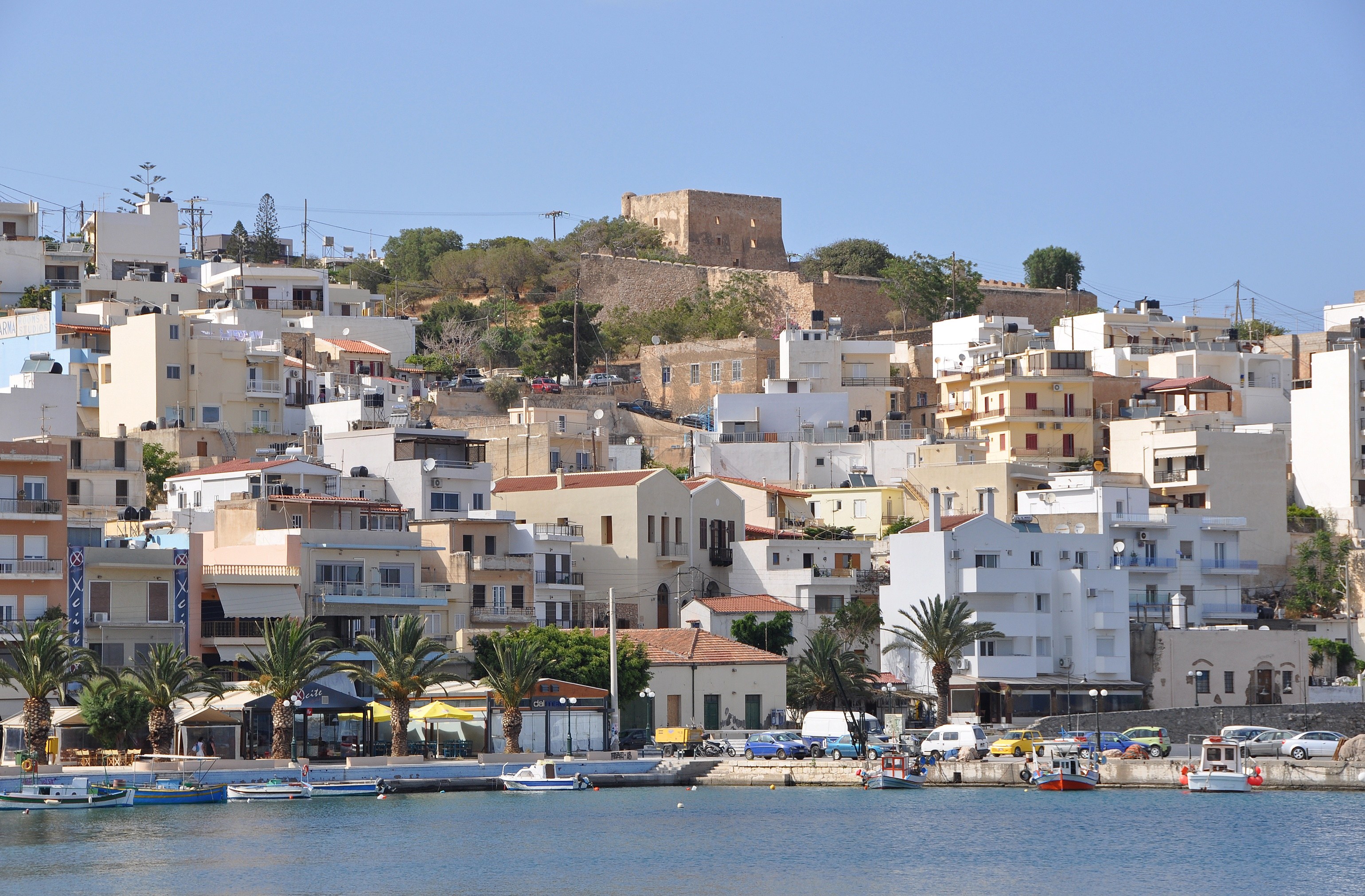 In fact, when you spend more time in Sitia (and more importantly, when you then visit the other three, much bigger main towns of Crete, Iraklio, Hania and Rethymno), you notice that there's one Venetian building, and no Ottoman buildings. There's a reason for that: when the Venetians lost the town, there was no Sitia left. The town was abandoned in 1651 (destroyed by the Venetians themselves, Greek Wikipedia tells me), and rebuilt two centuries later, in 1870. By Muslims. Who called it Avinye.
2. There is a couplet that does the rounds of Crete, on the three main towns of Crete.
Οι Χανιώτες για τ' άρματα,
οι Ρεθυμνιώτες για τα γράμματα,
οι Καστρινοί για το ποτήρι
People from Hania are for weapons, people from Rethymno for learning,
people from Kastro [Iraklio] are for drinking
Now, Sitia may well be a lot smaller than Rethymno, let alone Hania and Iraklio, but it is missing from the couplet. Which is also curiously missing its second rhyme.
No surprise that I never heard how the couplet ends while living in Sitia. As recorded by a 19th century folklorist (Γιατί τους Κρητικούς τους λένε Μανόληδες;), it ends with
οι Λασιώτες όλοι χοίροι or Στειακοί καθάριοι χοίροι
Those from Lasithi are all swine/
Those from Sitia are pure swine
And what do you know. It rhymes after all.
3. Remember how I said Sitia was reestablished by Muslims in 1870?
There's not a lot of mentions in Sitia in the Australian press, searchable at the magnificent Newspapers Home – Trove site from the National Library of Australia (where any random can correct the OCR).
There is however this.
THE MASSACRES AT SITIA. – LONDON, 10th March. – The Age (Melbourne, Vic. : 1854 – 1954) – 11 Mar 1897
LONDON, 10th March.

The European consuls at Heraklion have confirmed the report received recently that the Christian insurgents had massacred 400 Moslems at Sitia. Several children of Mahometan families were slashed and wounded by the Christians, and in one case the ears of a child were cut off.
No. Somehow, I never heard of that incident while living in Sitia.
(See Cretan State for the 1897 insurrection, which led to Crete being granted autonomy.)