Trusted Reporting (Quora feature)
Moderation at Scale: Distributing Power to More People by Marc Bodnick on The Quora Blog
Who are the Trusted Reporters on Quora?
People with a strong track record of frequent and accurate reporting will be treated by the system as trusted reporters. When trusted report is made, it will be prioritized for even faster review by Quora, and may even be collapsed or limited in distribution immediately. Since we review all reports, answers that were immediately collapsed will be checked after the fact.
Who the trusted reporters are is not clear, as with most things on Quora, but it is a far smaller group than Top Writers, and it was initially populated by former community admins.
This does not mean that the Trusted Reporters are able to use moderation to their own malicious ends; after all, all they get to do is report, and actioning the reports is still the job of, at different times, the inhouse Quora moderators, some outsourced shmuck in Bangalore, or some robotic version of Punxsutawney Phil. But as of January last year at least, there is an elite among power users when it comes to reporting.
EDIT: Well, the immediate collapsing bit is a kind of power; but it is putatively temporary.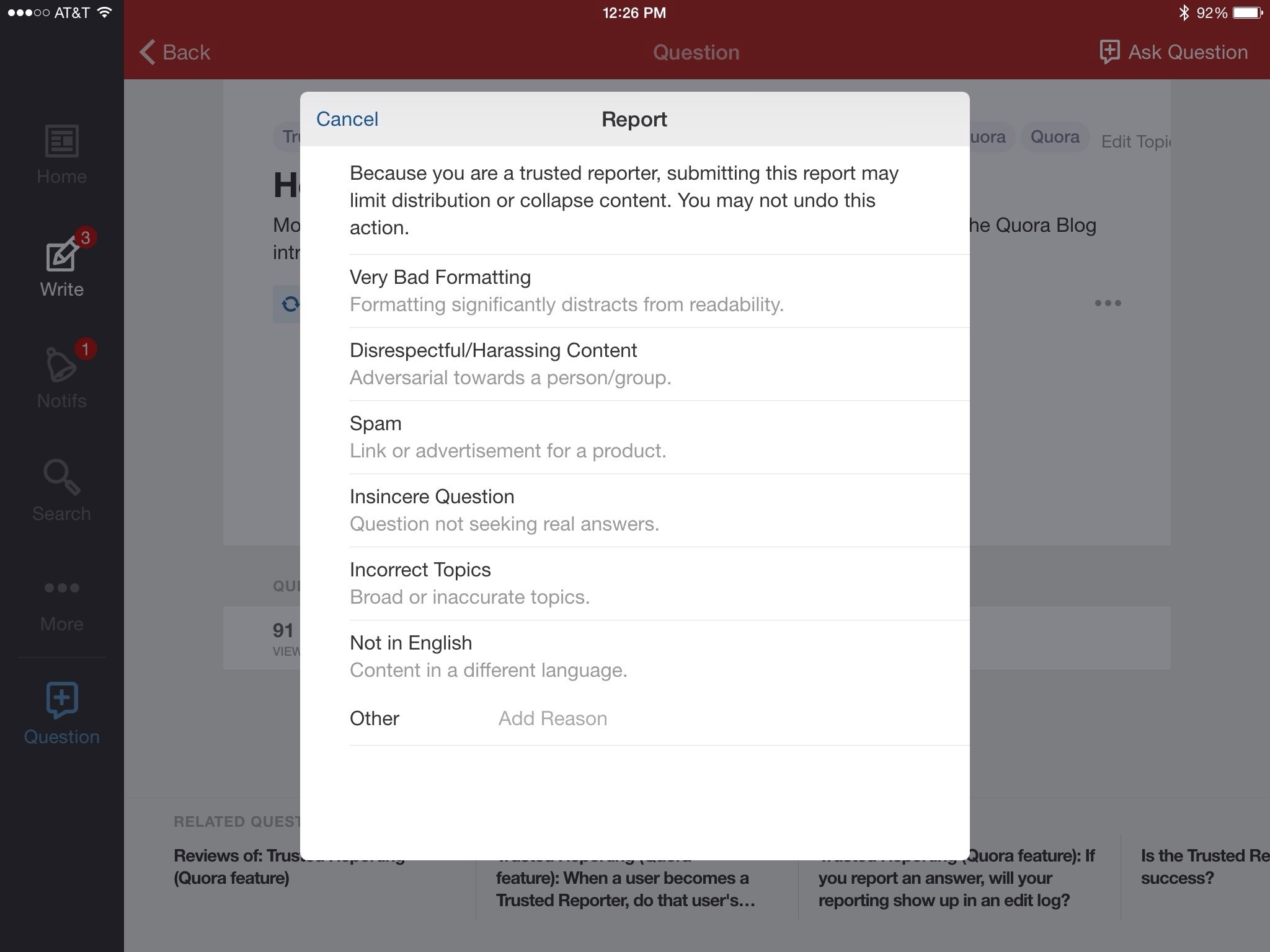 From Garrick Saito's answer to How do you tell if you are a trusted reporter?