Sam, this… this is not going to be good.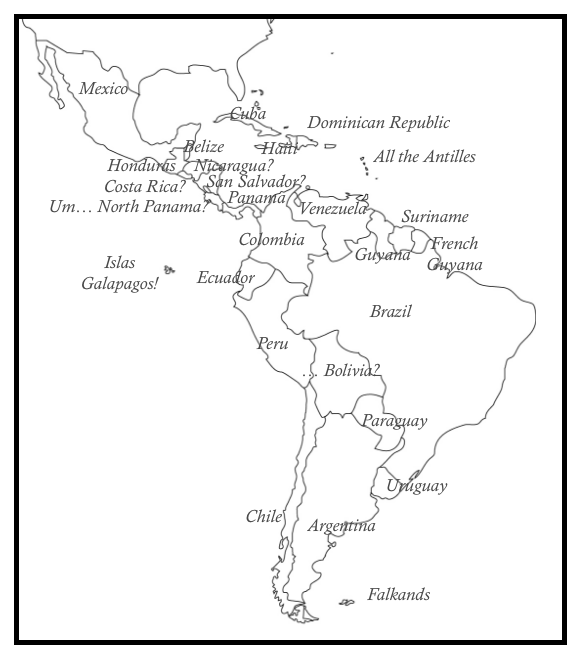 Central America:
Missed Guatemala
Put Honduras where Guatemala should have been
Put Nicaragua where Honduras should have been
Put Costa Rica where El Salvador should have been
Put El Salvador where Nicaragua should have been, and renamed it San Salvador
Called Costa Rica North Panama. Yes, I knew that was wrong.
Didn't even try to place the Bahamas, Jamaica, Puerto Rico, or, like, any of the individual Antilles.
So… yeah, ¡no bueño! ¡Desculpate me, amigos centralamericanos!
South America:
… Holy smokes, I got it right! There was a little hesitation with Uruguay/Paraguay and Colombia/Venezuela, and I almost called Bolivia South Panama. Phew.